Exhibitions 2013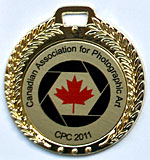 7th Annual Photography Competition/Exhibition, Vancouver, 2013
December 17-30, 2013, 12-8 pm
Opening Reception: December 21, 2013, 4-9 pm
Works by:
Bahman Doustdar, Farhad Varasteh, Iraj Roshani, Kaveh Rasouli, Mahmood Reza Ashtiany Poor, Mina Iranpour, Masoud Soheili, Parvaneh Jesarat, Sahar Seyedi, Shabnam Tolou and Yashar Khalilbeigi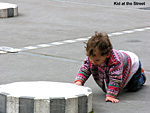 Winter Group Exhibition 2
December 1-14, 2013, 12-8 pm
Opening Reception: December 7, 2013, 4-9 pm
Photographs by:
Farhad Varasteh, Kaveh Rasouli, Masoud Soheili and Sahar Seyedi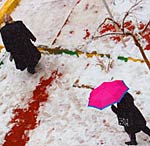 Fall Festival: A Group Exhibition by CAG members
October 26, 2013, 6-10:30 pm
Works by:
Farhad Varasteh, Kaveh Rasouli, Mahmood Reza Ashtiany Poor, Sahar Seyedi & Yashar KhailBeigi
Address: Port Moody Art & Cultural Centre
100 Newport Drive, Port Moody, BC, Canada V3H 5C3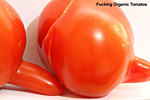 Fall Group Exhibition
October 1-14, 2013, 12-8 pm
Opening Reception: October 5, 2013, 4-9 pm
Photographs by:
Farhad Varasteh, Kaveh Rasouli, Masoud Soheili, Sahar Seyedi and Shabnam Tolou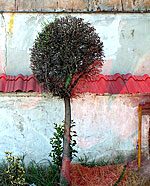 Photography Exhibition by "Mina Iran Pour"
August 16-29, 2013, 12-8 pm
Opening Reception: August 17, 4-9 pm

Mina Iranpour was the First Winner of 2012 CPC Annual Photography Competition.
This exhibition is her prize as the First Winner, as well as CAPA Gold Medal.

CPC hopes, you will be the winner of 2013 Competition and we will have your exhibition on 2014!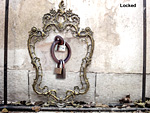 Summer Group Exhibition
August 1-14, 2013, 12-8 pm
Opening Reception: August 3, 4-9 pm
Works by:
Farhad Varasteh, Kaveh Rasouli, Masoud Soheili, Sahar Seyedi and Yashar Khalilbeigi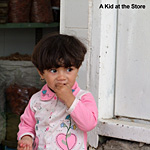 Photography Exhibition CAPA PZ 2008-13
Selected works, participated at CAPA Pacific Zone Challenge, by members of Caroun Photo Club, will be exhibited.
June 18-29, 2013, 12-8 pm
Opening Reception: June 22, 4-9 pm
Works by:
Azadeh Fateh Rad, Bahar Mohamadian, Daniel Soheili, Farhad Varasteh, Fariba Pachele, kaveh Rasouli, Lily Tayefi, Maryam Russel, Mina Iranpour, Mohsen Seifi, Mahmood Reza Ashtiany Pour, Mohammad Reza Raeesi, Nafiseh Tabari, Shahriar Davachi, Sahar Seyedi and Soran Abdulla Nakshbandi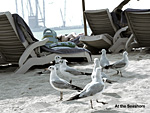 Spring Group Exhibition
May 16-29, 2013, 12-8 pm
Opening Reception: May 18, 4-9 pm
Works by:
Farhad Varasteh, Kaveh Rasouli, Masoud Soheili, Mina Iran Pour, Sahar Seyedi & Yashar KhalilBeigi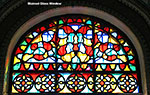 Spring Festival: A Group Exhibition by CAG members
May 12, 2013, 6-10 pm
Photographs by:
Farhad Varasteh, Kaveh Rasouli, Sahar Seyedi and Yashar KhalilBeigi
Address: Port Moody Art and Cultural Centre
100 Newport Drive, Port Moody, BC, Canada V3H 5C3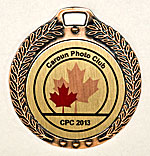 CAPA Pacific Zone Challenge 2013
The Photo Contest was held among the Western Canadian Photo Clubs. Each club has sent 10 photos by 10 members. Photos were judged by 3 CAPA Jurors.
An Exhibition of the works were held at Richmond Art Centre on April 28, 2012.
Works by:
Bahar Mohamadian, Farhad Varasteh, Kaveh Rasouli, Mahmoud Reza Ashtiany Poor, Maryam Russel, Mina Iran Pour, Mohsen Seifi, Nafiseh Tabari, Sahar Seyedi and Shahriar Davachi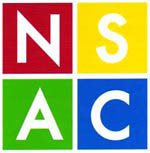 North Shore Art Crawl 2013
Caroun Art Gallery exhibits 70 works by 70 artists!
April 20-21, 2013, 11 am - 9 pm
Photographs by:
Bahar Mohamadian, Farhad Varasteh, Kaveh Rasouli, Lily Tayefi, Mahmood Reza Ashtiyani Pour, Maryam Russel, Masoud Soheili, Minoo Iranpour, Mohsen Seifi, Sahar Seyedi, Shahriar Davachi and Yashar Khalilbeigi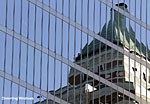 Group Exhibition at the City of North Vancouver for "Nowrouz"
March 18-25, 2013, March 18-25, 4-9 pm
In association with "Civic Iranian Canadians", "Amaryllis Design" and Caroun Art Gallery, Nowrouz will be celebrated at the City Hall of North Vancouver with Haft-Seen and a group exhibition of Iranian artists.
Address: 141 West 14th St., North Vancouver, BC, V7M 1H9
Photographs by: Amir Jam, Mohsen Seifi & Sahar Seyedi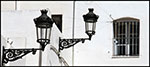 Group Exhibition
March 16-29, 2013, 12-8 pm
Opening Reception: March 16, 4-9 pm
Photographs by: Farhad Varasteh, Kaveh Rasouli, Masoud Soheili, Sahar Seyedi and Shahriar Davachi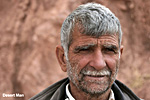 Winter Group Exhibition 1
February 16-27, 2013, 12-8 pm
Opening Reception: February 16, 4-9 pm
Photographs by: Farhad Varasteh, Kaveh Rasouli, Masoud Soheili, Mina Iran Pour and Sahar Seyedi
Exhibitions
Top of Page