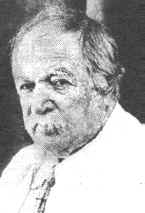 Antoin Sevruguin
Photographer
Iran

He was born into a Russian family of Armenian-Georgian origin in the Russian embassy of Tehran, Iran. Antoin Sevruguin (1830-1933) was a photographer in Iran during the reign of the Qajar dynasty (1785–1925). After his brother's death, he gave up painting and set up a studio in Tehran on Ala al-dowle Street (today Ferdowsi St.).

Portrait, People, City Life, Scenery and ancient monuments and buildings were the subjects of his photos. Many of Antoin's photographs were taken from 1870-1930.

Most of his negatives were destroyed during political changes in 1990s in Iran; but large number are kept in "Iranian National Document Center" and also in Western countries.

He had two exhibitions: 1897 in Brussels and 1900 in Paris and owned himself prices and medals.

King of Iran gave him "Khan" (Prince) degree.

He was also interested in miniature (traditional Iranian painting) and European painting.

He is buried in Tehran.