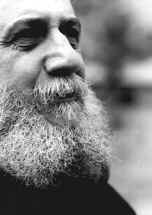 Taha Behbahani
Painter
Iran

Taha Behbahani, painter, sculpture, set designer, TV and theatre director and professor of university, was born in 1948 in Tehran. He was taught painting by his father and became a student of Ali Akbar Najmabadi (Kamalolmolk's student), when he was 13. During his high school, he went to Kamalolmolk Art School and entered Dramatic Arts Faculty. Following his graduation in Set Design for Theatre, TV and Cinema, he studied and researched in Directing Modern Theatre in Paris and Salzburg.

After returning to Iran, he taught in Dramatic Arts Faculty and for many years, he was director of Marionette Theatre Department. In this period, he has directed over 450 educational TV programs and 2 plays for Festival of Art, Shiraz, Persepolis. He has also designed sets for famous plays such as Hamlet, Mac Beth and Glass Menagerie.

His paintings, "A Journey into Surrealistic Works", "Surrealistic World of Taha" and "Birds of Taha", which has created a new style in his period, Metaphysical Surrealism, have been displayed in 25 individual and group exhibitions in Iran and abroad. He has been a member of executive board of Iran National Creative Arts Committee, affiliated with UNESCO and member of jury in number of international exhibitions.

Since 1983, he has mainly devoted his time to painting, sculpturing and teaching. After his successful exhibition in Mailletz Gallery in Paris, 1993 & 1994, an exhibition of his works was held in Niavaran Palace Museum. It was titled "Thirty Birds for Simorq" (mythological bird in Persian culture), commemorating "Attar Neishabouri".