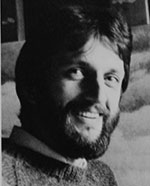 Don Li-Leger
Painter
Burke Mountain, BC, Canada

Don Li-Leger

The paintings of Don Li-Leger reflects an intimate knowledge and love of nature.

A native of British Columbia, he has painted since childhood. His formal training includes studies at the Vancouver School of Art, Simon Fraser University, the Banff Centre School of Fine Art, and private studies under Frank Beebe.

Don Li-Leger's work has been featured in exhibitions throughout North America and is represented in many private collections. His work has been commissioned by the Canadian Wildlife Service.

His studio is in his Burke Mountain home near Vancouver, BC.