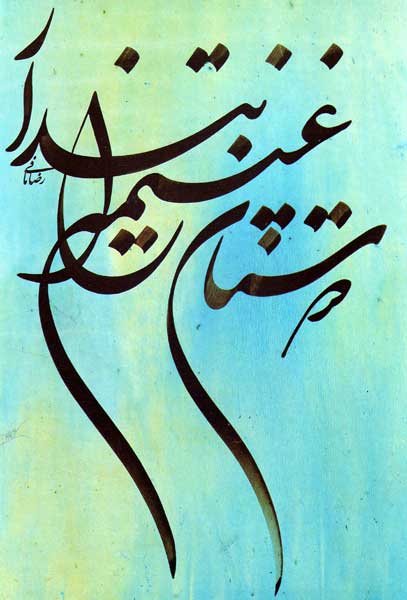 Reza Mafi
Calligrapher
Iran

Iran, Meshed, 1943-1982

He started calligraphy in the school of Edezadi.
Reza Mafi came to Tehran in 1958. Since 1964, he started calligraphy courses in Hossein Mirkhani School. He finished the four-year period of calligraphy courses in three years.

He was greatly influenced by Mirza Gholam Reza Isfahani's School. This master was one of the greatest calligraphers of 19th century. Reza Mafi continued to work in the same style, until the end of his life, September 26, 1982.