Museums
.
Afif- Abad Military Museum
.
.
Iran: Fars, Shiraz
Address: Golshan Garden, Shiraz, Iran
Tel.: (0098-711) 667 343
Opening Hours: 8-17:30 everyday
Type of museum: Palace Museum
Type of objects: Weapons and palatial items

"Golshan Garden", or "Afif Abad", was founded south of Shiraz upon orders by "Mirza Ali Mohammad Khan "Qavam" in 1863.

It houses a beautiful edifice following a combination of Achameniam and Qajar architectures.

It was used as the ex-King's residence, whenever they traveled to Shiraz.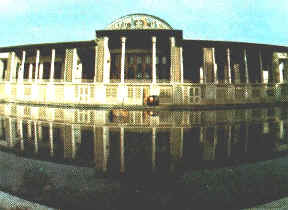 .

.